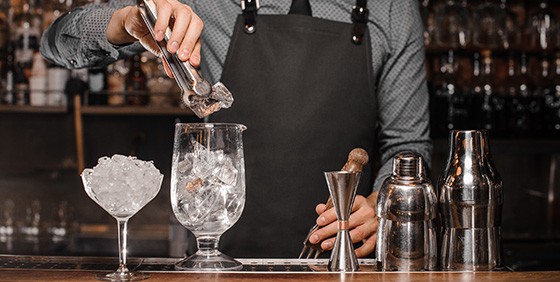 Excellent quality ice transforms cocktails and mixed drinks into premium drinks; the ice that goes into a cocktail is as crucial as the spirits, juices and mixers. Pubs and bars should make sure they have premium ice to give them the edge when it comes to Cocktails.
Hoshizaki designs and manufactures ice making, ice dispensing – that grace venues producing some of the world's finest cocktails.
At the leading edge of developing ice makers, Hoshizaki has also produced solutions to issues faced by operators including energy efficiency and hygiene. The flagship IM range is an ice making system that ensures that freshwater is used each time. The control systems that manage the ice making, dispensing and storage from Hoshizaki maximise the energy use.